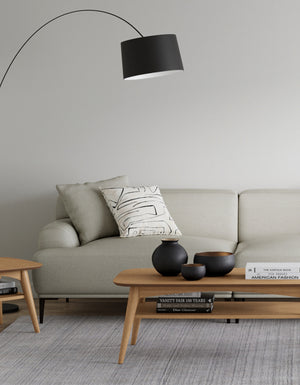 Designs for better living
Fast Free Shipping
30 Days Return
Long Term Warranty
OEKO-TEX® Certified
Don't Take Our Word For It
★★★★★

"Well its been a while seince we received the matress and honestly its perfect. It breathes well and has softer areas to relieve pressure where needed and has given me the best nights sleep. Its a good thickness for fitted sheets and was easy to move and unpack.

Its well made and has a nice modern design. Probably the best matress out there for a reasonable price 100% reccomended for anyone having trouble deciding what matress to buy."
★★★★★

"I slept really well on it, settled into it after a few minutes settling and slept right through. I'm pleased I chose this one, so much so I'm thinking of getting one for the main bedroom for me, and I'm sure my spare room guests will appreciate it too.

I can't find any fault with this at the moment but if i do i will update this review in the future."
★★★★★

"The mattress arrived in a small box, which I wasn't expecting. Upon unpackaging the bed it quickly self inflated and was ready to use in a matter of seconds.

The mattress is firm and comfortable. I've checked my Fitbit sleep score since purchasing the mattress indicates we're both getting a better nights sleep. #RECOMENDED"
★★★★★

"Very happy with this product. Got it set up in my Log cabin. The moisture was 89 (very high) and now sits at 55 which is perfect. It costs about 1p an hour to run. The fan does run all the time, but it's good to keep the air circulated.

I have it set up to continuously drain, which is a fantastic feature. It also turns on when the moisture goes above 60. So it never have to worry about it."
★★★★★

"We have used the dehumidifier in the bedroom, bathroom and laundry room so far. It dries well and quickly,and is quite quiet at the same time.

Works after showering, washing, or to / after sleeping. The settings are clear and easy to use, and the castors make it easy to move around in the room."
★★★★★

"It's taking 3 litres a day out of the house! We didn't have any mould just a bit of condensation on the bottom of the windows in a morning, but three litres a day? We never realised there was that much.

The fan is quite noticeable, but then it has to in order to process a large volume of air. We didn't bother using the timer, just using the continuous mode at the moment until overall humidity drops, then we might change mode or use the timer.

Early days yet, but impressed so far."